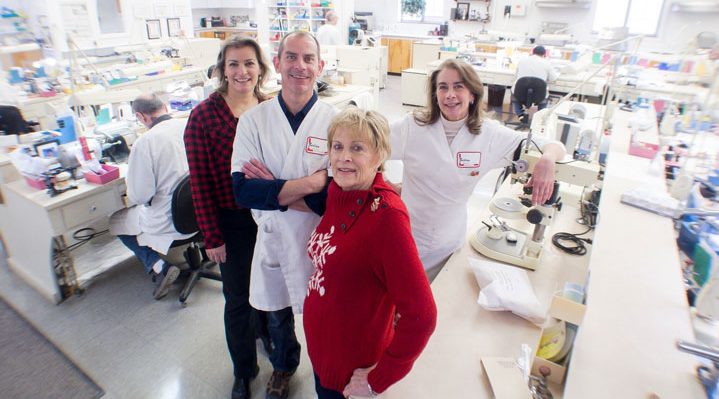 About Us
Welcome to Zedan Dental Laboratory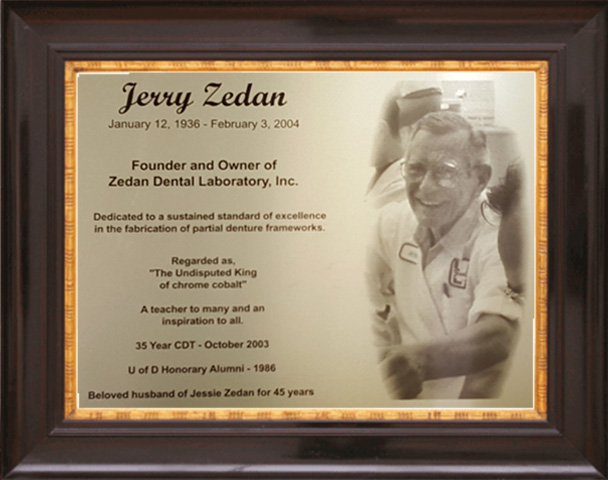 After many years of experience in the dental laboratory, Jerry Zedan opened the doors to his own partial denture lab, Zedan Dental Lab, Inc. He worked side-by-side with his son, John, designing and fabricating frameworks of the highest quality. Janet, the oldest of Jerry's three children, has experience in many facets of the lab, and in 1993 she opened the Acrylic Department, expanding the business into an all inclusive removable dental lab. Joined by his wife, Jessie, and youngest daughter, Julie, in the office along with experienced technicians, Jerry established a family business committed to a high standard of excellence. Today, our dedicated staff continues to deliver the quality you expect through their years of expertise in the dental field; a reliable combination of artistic and technical talent for your dental practice.
Zedan Dental Lab specializes in SLM frameworks, full and partial dentures, occlusial guards and surgical guides, obturators, implant bars, clear and Acetal frameworks, attachment cases, and much more. We strive to deliver a finished product that will fall right into place in your patient's mouth, in turn reducing chair time for unnecessary adjustments. Quality control management is integrated at every step of the process. We keep in mind the aesthetics patients expect, as well as the necessity of proper biological functioning with their new appliances. We use only the highest quality researched materials, and can accept the scans from your intraoral scanner (digital impressions).  Through this care and attention to detail, we have attained a continued client base for over 30 years, which has grown by recommendation from one doctor to another.
Here at Zedan Dental Lab, we address the needs of prosthodontists, dentists, universities, and hospitals across the nation, along with a handful of dentists internationally. Communication is key to success. We are a "lab family" and continually make a conscious effort to treat our clients as family with personalized service. We welcome your questions and discussions regarding challenging cases and the services provided by our laboratory.
We keep abreast of the latest dental technology and procedures through conferences, journals, and memberships to the National Association of Dental Laboratories and American College of Prosthodontics. We support Michigan Donated Dental Services, Special Olympics, and the Holocaust Survivors Program. Our goal at Zedan Dental Lab is to provide the highest quality products, services, and consultation in the design and fabrication of partial and full dentures, implant bars, attachment cases, and other prosthetic appliances.